WEB DESIGNING HELPS FOR THE BEST MARKETING SOLUTIONS
A lot of individuals are finding it easier to build their own websites because there are lots of tools and even downloadable software available to instantly set up one. This is perfect for those who need their own space on the internet for their personal or business needs. Easy to install and built-in applications are available, you just need to find the right service provider.
One of the overlooked problems most businesses have today is that they don't fully realize the importance and power of having a website for their marketing solutions. Most people are now connected to the internet.
Just imagine thousands of right people coming to see your products and services through your website. The only thing that should be kept in mind now is the right designing of the website. This is to ensure that the customers and targeted clients are attracted to it.
GENERATE AN IMPRESSIVE DESIGN WITH US
Getting the Right Design
It takes less than a second to build an impression for people viewing your website. This will determine if it is a marketing success or failure. This will determine whether the viewer will continue checking out the website for more information about the products or services or he will just hit the close button. So even if the business provides the best service there is, it would be nothing without the help of a great website. This is the main reason why most businesses hire professional web designing services to get the right audiences, attract them and formulate a positive impression.
COMPATIBILITY WITH DIFFERENT MOBILE DEVICE SIZES
The development of technology is fast-paced that is why businesses must think of ways in building a very adaptive web site. Lack of knowledge when it comes to new technology may cause one to overspend just for the web site since the business will need to cope up with the trends every now and then. One of the latest trends today is the use of mobile phone so a business would need to create a website that is compatible with different mobile device sizes. This is possible through the creation of responsive website that will fit every screen size there is. Creating an adaptive website is the best way to ensure that whenever a new mobile device comes out in the market, the website will still be viewable on it.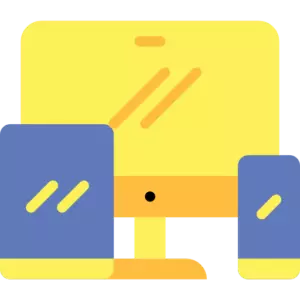 CHOOSE YOUR RIGHT WEB DESIGN SERVICE PROVIDER
Some say that getting a professional web designer will cost a business lot of money, but looking at it on a long-term basis; you will know that the maintenance will be on a very low level and assistance will always be available. This fits businesses that do not have enough knowledge and skills when it comes to web designing. Aside from this, the business can also continue with their core service without having to deal with the website at all times. A lot of money and time can be saved if a business wants to run a website for a long time. They just need to find the right web design service provider.